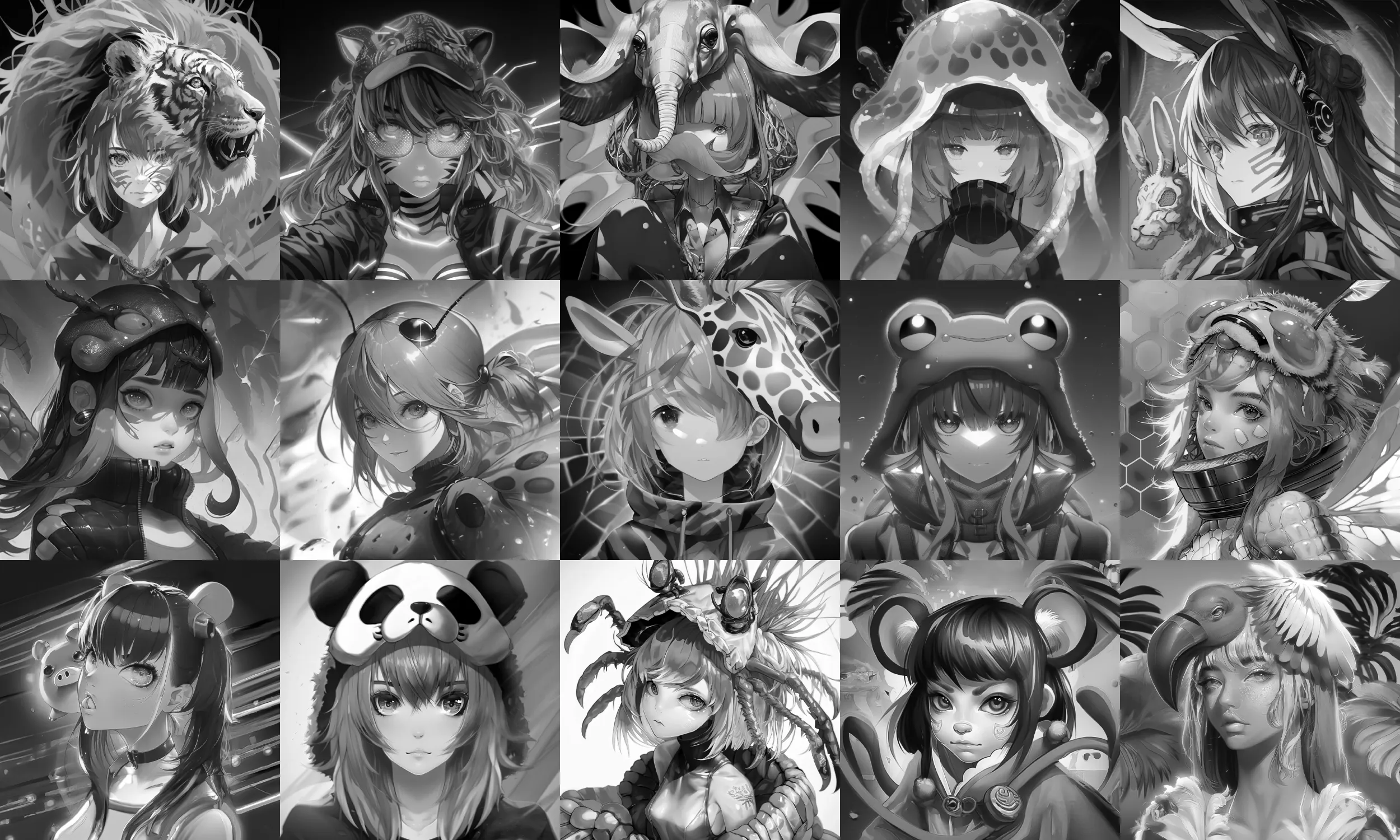 NFT Collection Ordinals BGG – Bitcoin NFTs Release
生物毎に違った種類の遺伝子を少女をベースにAIプロンプトでオリジナル生成。
商用利用可能な最新のジェネレーティブAIと人の手でクオリティを高めます。
日本発の創造的かつ独創的な、新しいアウトプットに挑戦します。
Bitcoin NFTとして初のリリースを行い、完売しました。
売上金を活動資金にして、今後の発展に投資します。
Original generation of different types of genes for each organism with AI prompts based on the girl.
The quality is enhanced by the latest generative AI available for commercial use and by human hands.
We challenge new outputs, creative and original, from Japan.
We released the first bitcoin NFT and it was sold out.
We will use the proceeds to fund our activities and invest in future development.